Skip to Content
What to Expect from Pilates Reformer Classes in San Jose
Everyone who enters Fusion Pilates Studio in San Jose comes with different expectations. As soon as you walk through the door for your first Pilates Reformer class, we'll do our best to make you feel welcome. You should expect to answer a few questions about your basic medical history and any specific areas of concern that you'd like to focus on during your Pilates classes. No matter how minor you think it may be, please share it with our instructor. If you have a hip that regularly pops or a wobbly knee, we need to know this so that we can tailor your Pilates moves specifically to your body. If you've overtrained or have a sports injury, this is definitely important information to share with us.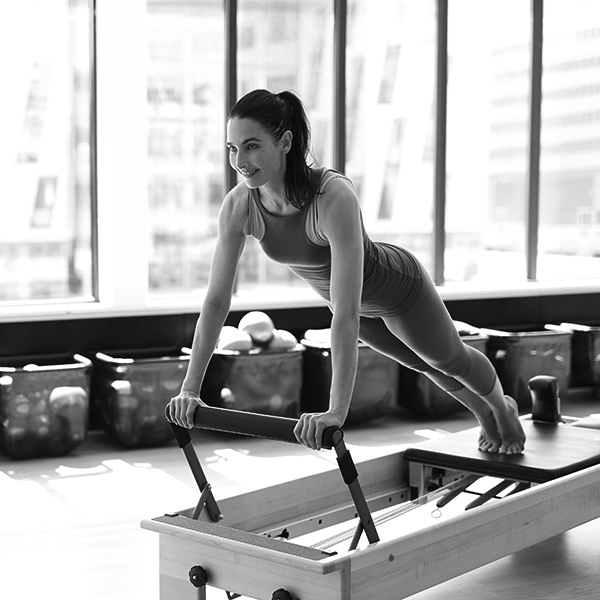 Expect to Move (a Lot) During Pilates Reformer Classes
The main thing we tell new clients to expect from Pilates Reformer classes is you're going to move … a lot! Our instructor strives to keep you moving throughout the entire class to introduce you to the workout's unique feel and flow. We'll work closely with you to pace your class movements depending upon your energy level before springing all of the fancy equipment on you. We promise you'll eventually make sense out of all of those straps, adjusting springs, breathing cues, and movement tips. When you least expect it, you'll start to feel like a pro. That's when we'll alter something to encourage more variation in your body's movements.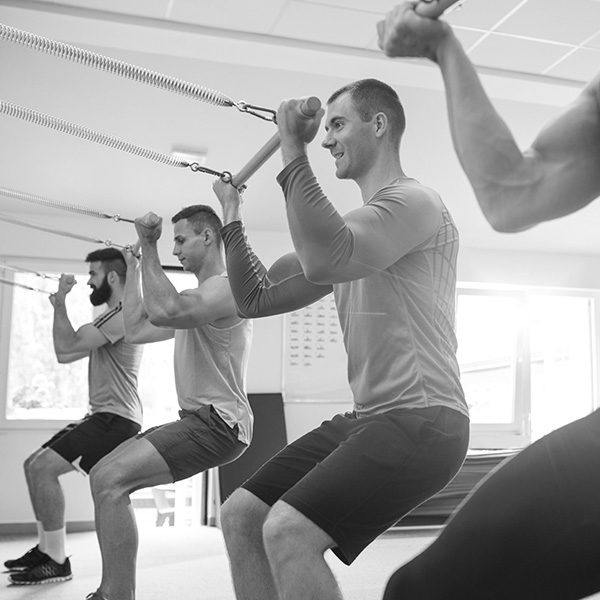 Your First Pilates Reformer Class with Us
During your first class, our goal is to give you a better feel for what Pilates is like and to evaluate your mind-body connection and movement. This will help us determine the best class for you. Because we believe that change happens through small acts over time, we'll try to keep your routine simple to start, adding more as it begins to feel more natural. Many of our clients find Pilates to be a great source of stress relief because it makes them feel better – and sometimes lighter – during and after a good class or session. One-on-one sessions are typically an hour in length, though some clients may come for only half an hour. We want you to do whatever makes you feel good!
Frequently Asked Questions about Pilates Reformer
Here are the answers to some of our frequently asked questions about Pilates Reformer in San Jose:
Will I feel sore after a class?
Maybe, especially if it's your first class. Your energy level is likely to vary from class to class, so there may be some days when you're sore and others when you aren't. However, it's all "feel-good" pain!
Will I sweat during Pilates?
That depends on how much you sweat in general. You may, or you may not, depending on how much you move. However, it would help if you remembered that Pilates is more about quality and not quantity. Always listen to your body!
How coordinated do I have to be?
Everything is done at your pace, so you don't have to worry about being a Pilates pro from the get-go!
What kind of results should I expect?
While it's true that Pilates often makes people slim down and create lean muscles, you should also be aware that if you want to lose weight, you'll need to change your diet and include regular strength training and cardio into your weekly exercise routine.
What if something makes me feel bad?
Then don't do it! We'll never push you to do something that you aren't capable of or that makes you feel uncomfortable. All you have to do is tell us. We strive to make our classes and sessions fun and easygoing. Please feel free to contact us with any other questions you may have for us!
Hello, Flexibility!
Book Your Spot in Our Pilates Classes Today